My Blog
Posts for: December, 2015
By Blue Ridge Dental
December 22, 2015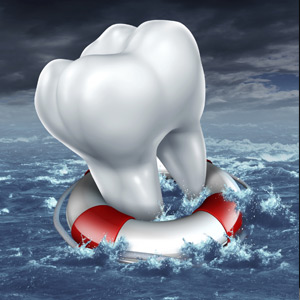 Dental implants are the ideal tooth replacement with their life-like appearance, high success rate and durability. If you have significant dental issues, they may seem like the perfect answer. But before you choose to replace a problem tooth with an implant, it might be to your benefit — financially and health-wise — to consider saving the tooth first.
Tooth decay can be a formidable enemy, destroying both tooth structure and the tooth's connectivity to the jaw. But there are treatment options even for heavily decayed teeth, including cavity filling with composite resins or porcelain that look and function like natural teeth. For decay deep within a tooth's interior, root canal therapy can rid the pulp chamber and root canals of decay and seal them from future occurrences. The treatment's success rate is comparable to and less expensive than implants.
While decay damage can be significant, adult teeth are more at risk from periodontal (gum) disease, a gum infection caused by bacterial plaque on tooth surfaces. This disease can weaken gum tissues until they eventually detach from the teeth and lead to loss. Gum disease, though, can often be brought under control by techniques called scaling and root planing that deep clean tooth and root surfaces of plaque and calculus (hardened plaque deposits).
Scaling may require multiple sessions and will require a greater effort from the patient in performing daily oral hygiene and visiting the dentist regularly to closely monitor gum health. And more advanced cases may require surgery to access deep pockets of infection or repair damaged tissues. But even with this effort, treating gum disease rather than replacing a tooth could be much less costly — and you'll be able to preserve your own teeth.
On the other hand, the disease process may have gone on too long and caused too much damage for the tooth to be saved. In these cases, the best option is to remove it and install a restoration like an implant. By first completing a complete dental examination, we'll be better able to advise you whether your best course is a "tooth rescue" or a replacement.
If you would like more information on dental repair or replacement options, please contact us or schedule an appointment for a consultation.
By Blue Ridge Dental
December 07, 2015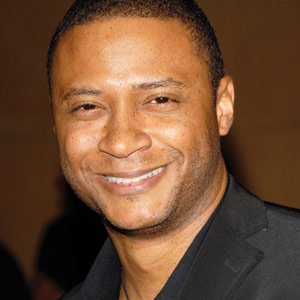 Can you have healthy teeth and still have gum disease? Absolutely! And if you don't believe us, just ask actor David Ramsey. The cast member of TV hits such as Dexter and Arrow said in a recent interview that up to the present day, he has never had a single cavity. Yet at a routine dental visit during his college years, Ramsey's dentist pointed out how easily his gums bled during the exam. This was an early sign of periodontal (gum) disease, the dentist told him.
"I learned that just because you don't have cavities, doesn't mean you don't have periodontal disease," Ramsey said.
Apparently, Ramsey had always been very conscientious about brushing his teeth but he never flossed them.
"This isn't just some strange phenomenon that exists just in my house — a lot of people who brush don't really floss," he noted.
Unfortunately, that's true — and we'd certainly like to change it. So why is flossing so important?
Oral diseases such as tooth decay and periodontal disease often start when dental plaque, a bacteria-laden film that collects on teeth, is allowed to build up. These sticky deposits can harden into a substance called tartar or calculus, which is irritating to the gums and must be removed during a professional teeth cleaning.
Brushing teeth is one way to remove soft plaque, but it is not effective at reaching bacteria or food debris between teeth. That's where flossing comes in. Floss can fit into spaces that your toothbrush never reaches. In fact, if you don't floss, you're leaving about a third to half of your tooth surfaces unclean — and, as David Ramsey found out, that's a path to periodontal disease.
Since then, however, Ramsey has become a meticulous flosser, and he proudly notes that the long-ago dental appointment "was the last we heard of any type of gum disease."
Let that be the same for you! Just remember to brush and floss, eat a good diet low in sugar, and come in to the dental office for regular professional cleanings.
If you would like more information on flossing or periodontal disease, please contact us today to schedule an appointment for a consultation. You can also learn more by reading the Dear Doctor magazine article "Understanding Gum (Periodontal) Disease."